Yes!
WE ARE OPEN
We implemented a comprehensive set of safety protocols early in the pandemic, so this has been our normal routine since the end of March and will continue to be the way we safely stay open until the pandemic is over. We continue to monitor multiple medically sound and reputable sources, some on a daily basis, and track the data to make policy and protocol decisions that are based in science to keep our patients and staff as safe as possible.
Here's what you need to know:
Until a safe and effective vaccine is available, the best defensive protocol we have is to all wear an appropriate face covering, social distance, and use appropriate hygiene anytime we're around non-household members. We practice this in our personal life as well as in the Clinic. While having a strong immune system is indeed important, there is NO reputable scientific evidence that regular chiropractic adjustments improve systemic immune function or helps your body fight off viruses (COVID or otherwise). If you are feeling unwell, STAY HOME. While we are doing everything to keep our Clinic as safe as possible, we ask for your assistance in not exposing us, others in the building, or our other patients by rescheduling your appointment when you are unwell (even if you don't think it's COVID).

A solid surface, dual-layer (minimum), mask is required to be worn for the entirety of your time in the Clinic.

It can be cloth or disposable, as long as it fully covers your nose & mouth snuggly enough to not slip around. What we cannot accept for use in the Clinic are any face coverings with valves or filtered breathing ports, bandanas, neck gators, single layer, or ill-fitting masks. If this is the kind you have, we will provide you an appropriate mask when you arrive. Please let Aly know if you have forgotten or misplaced your mask when you call to announce your arrival and she will run an appropriate one to you before you enter. You may NOT enter the building without a face covering.

You must call the office at 360-687-3181 when you arrive to the parking lot to get the "all clear" to enter.

This allows us to maintain our distancing and disinfecting protocols without potential cross-contamination if we haven't yet fully processed the patient before you, as we are only allowing one patient (or household) in the Clinic at a time. We are operating on a reduced scheduling capacity so that we have extra buffer time between patient appointments to disinfect the whole office after each & every patient. If a patient is still in the office when you call, you will be asked to wait outside the building (either in your car or outside away from the building door so as not to block the entrance). Please be mindful of the weather when choosing where best to wait.

Please get a small squirt of hand sanitizer upon entry into our office before proceeding to the front counter for your temperature check. We use a non-contact infrared forehead thermometer.

If your temperature check is outside of the normal "green zone" (at/below 99.2 degrees), we will attempt a 2nd reading. If it still doesn't show "green", then your temperature will be checked with our ear thermoscan. "Yellow Zone" temperatures (between 99.3 and 100.3) will be addressed on a case by case basis as to whether or not the appointment can proceed. An ear temp will be used to confirm a forehead reading in both "yellow" and "red" (100.4 or above) zones. If your temperature is confirmed by ear in the red zone, and/or you have any signs of illness upon arrival, your appointment will be immediately canceled and you will be advised to contact your primary care physician (PCP) for possible infection assessment. We will work with you by phone to reschedule your appointment based on the results of your PCP.
We are currently accepting new patients, as well as scheduling wellness/maintenance patient visits. Walk-in appointments are still not able to be accommodated at this time.

This means you cannot just show up at the Clinic without an appointment;

whether to get a treatment or pay a bill. You must have an appointment to enter. If you call and we are unable to answer, please leave a message.

We will always return calls when messages are left.

We do not go through Caller ID to find and return missed calls.

Please be advised that patients who are over the age of 60, have underlying health conditions (ie: COPD or other respiratory diseases, diabetes, chronic kidney disease, immune disorders, etc), or are pregnant are still much more vulnerable to serious illness. But everyone of every age is at risk for getting at least a mild case. Some are even non-symptomatic or pre-symptomatic and don't even know that they are spreading the disease. If you, or anyone in your household or close contacts, are unwell or have been in close contact with anyone known or suspected to have COVID or COVID symptoms, please stay home and contact your PCP and follow medical advice including quarantining/isolating from others. We strongly encourage you to also consider getting your flu shot this Fall. It is another safeguard that we can all do to keep ourselves and others safe.
~Dr. Jeff & Aly
Welcome to Battle Ground Chiropractic
Why do we do what we do?
We believe in the Golden Rule and leaving things better than we found them.
This is the driving principal we live our lives by at home, at work and in our community. It's how we have raised our two wonderful teenage children, and it's how we treat our patients and community.
What do we do?
Spinal and extremity CMT (chiropractic manipulative treatment) aka: good old-fashioned chiropractic adjusting; including soft tissue and preparatory procedures such as heat, trigger point, massage, and flexion/distraction stretching.
Home Care Exercise instruction based on the healing needs of the condition, with the patient's schedule and abilities in mind.
Stress/pain relief strategies including analgesic creams, self-massage techniques, nutritional strategies, hot/cold compress therapy, and others Ergonomic advice for home, car, and office
Diet and nutritional counseling
How do we do this?
By providing:
honest assessments of our patient's conditions. We do not use fear tactics or chiropractic philosophy sales pitches to get our patients coming back for excessive amounts of care.
focused treatment plans based on each patient's individual needs and medical necessity for the condition with which they present to our office. This may be one visit or a short trial of 3 to 4 visits for most conditions, or a little longer for more severe injuries and conditions.
the time needed to listen and understand our patient's full health history and current symptoms so that we can thoroughly assess and treat them without being rushed.
science-based recommendations for home-care exercises, stress/pain relief strategies, nutritional counseling, ergonomic advice, and other treatment options.
Referrals to other medical providers when needed. Dr. Jeff considers himself as an integrated provider rather than an alternative care provider. We use the medical model in our assessments and treatments.
Serving the greater Battle Ground Washington area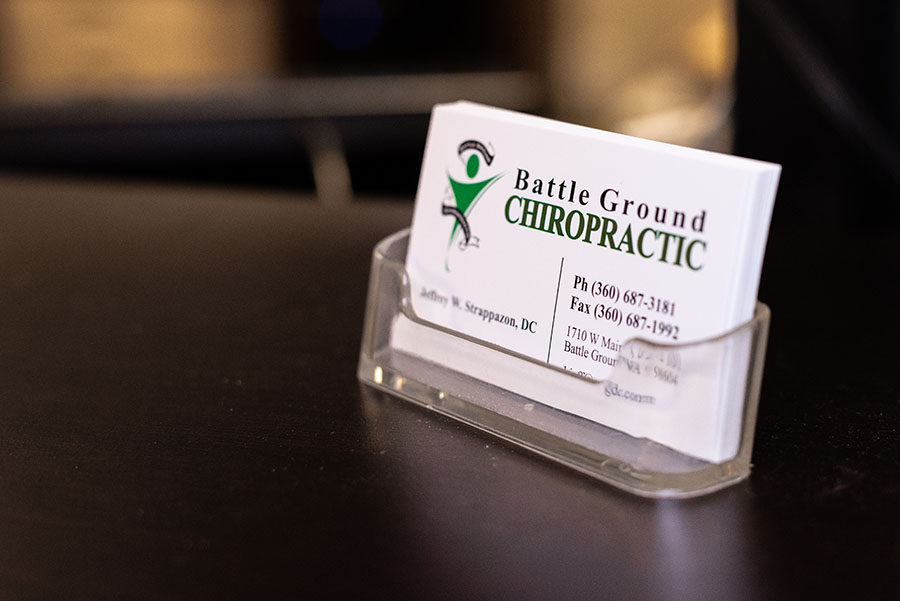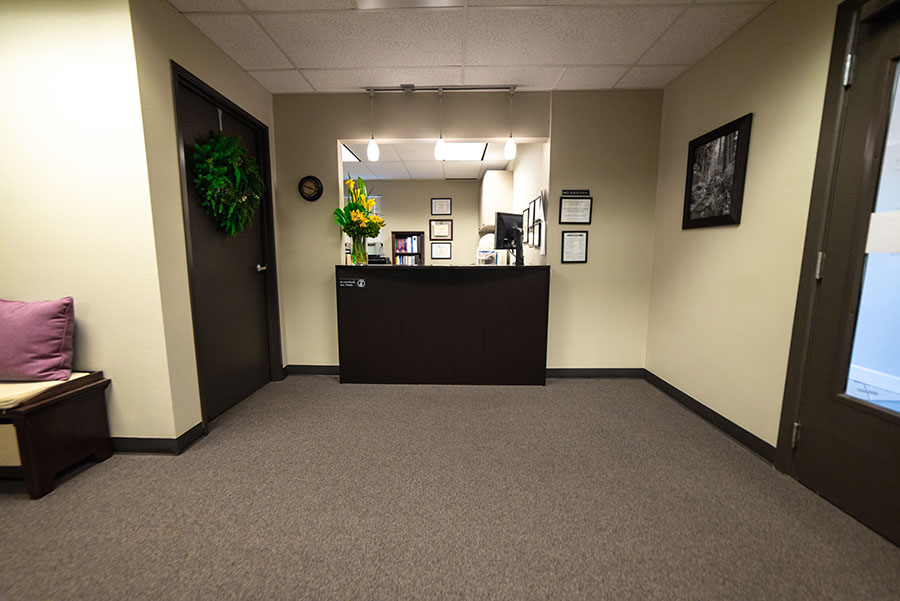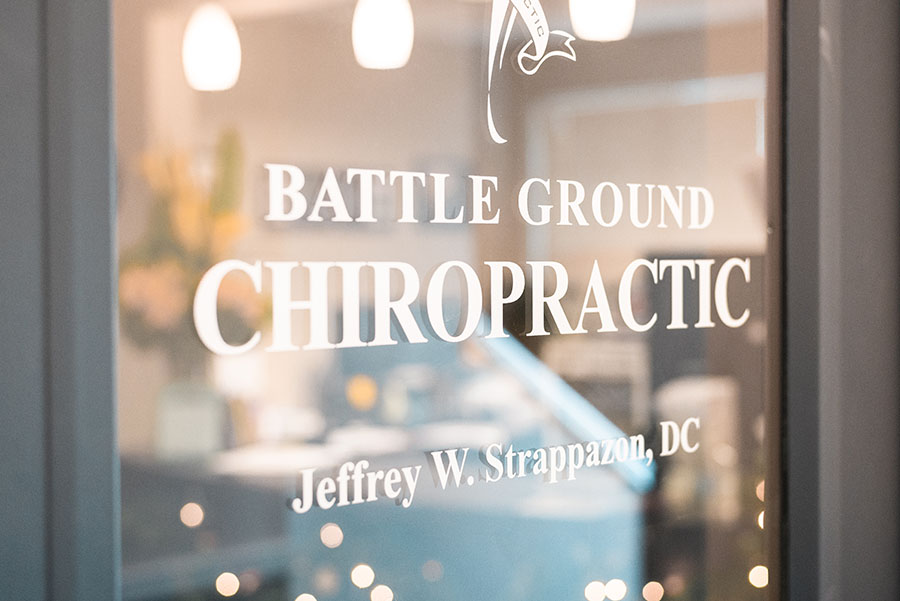 Stay in touch with the chiropractic community
Check out the stretching techniques below that we recommend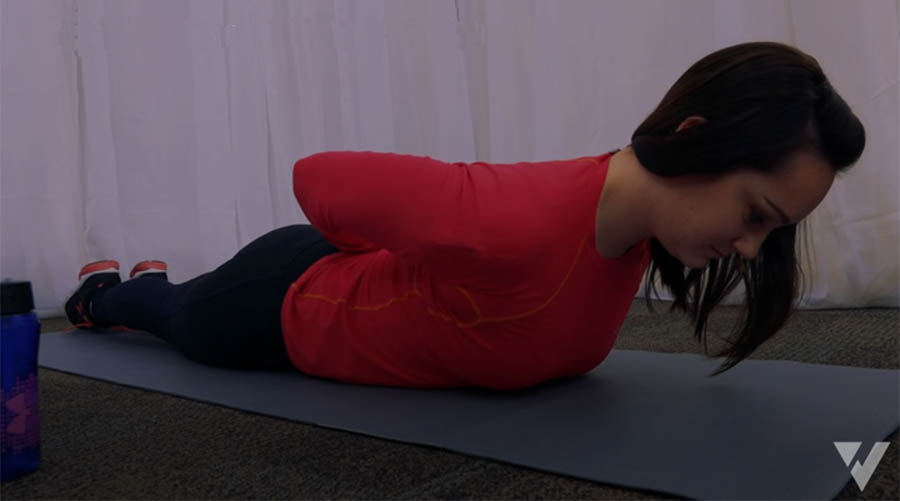 Sciatica exercises for a herniated disc
A herniated disc in the lumbar spine can irritate or compress a nerve root causing pain to radiate into the buttocks and legs. Specific exercises to help alleviate sciatica symptoms from a lumbar herniated disc are performed according to which…