4/7/2020 Updated announcement on Battle Ground Chiropractic's response to COVID-19
As new information continues to emerge and evolve regarding the novel coronavirus causing COVID-19, we continue to assimilate it and reassess our ongoing ability to safely remain open. Since the end of February, we have increased our universal precautions, screening, and scheduling protocols multiple times to keep our patients, staff, family, and community as safe as possible through this global public health crisis. We have been active participants in the State's Chiropractic Quality Assurance Commission online meetings and have been very vocal about the need for stronger regulations and how we have been responding in our office. It continues to be a daily assessment for us as to whether or not to remain open.
Here is what we have been doing:
Screening for signs of any illness, travel, or exposure to COVID-19 of patients' household and close contacts within the past 14 days and following CDC and Washington State Department of Health guidelines (effective 2/26/20)
Providing hand sanitizer at the door of our office rather than just on the front counter as we always have (effective 3/9/20)
Taking temperatures of everyone that walks through our door before check-in (effective 3/9/20)
Providing cloth masks for use in the office which are processed as hazardous material laundry according to OSHA and CDC standards (effective 3/25/20)
Scheduling "buffer zone" time between non-family patient groups and removal of kid toys, magazines, and extra furniture to ensure social distancing protocols and reduce potential cross patient exposure (effective 3/16/20)
Jeff's use of face mask during chiropractic manipulation (effective 3/16/20)
Disinfecting every contact surface after every patient including chiropractic tables and equipment, waiting chairs, pens, check in counter, door handles, etc. (effective 2/26/20)
Restricting access to the office by non-patients and non-essential caregivers (patient's extended family or other visitors) and walk-in traffic, as they have not been adequately screened (effective 3/23/20)
Restricting access to care for non-essential needs (effective 3/23/20)
What we are doing additionally for our more vulnerable patients:
Only scheduling in time slots after the office has been without patients for at least 2 hours (ie: first patient of the day or first patient after lunch) (effective 3/23/20)
Please be advised that patients who are over the age of 60, have underlying health conditions (ie: COPD or other respiratory disease, diabetes, chronic kidney disease, immune disorders, etc), or are pregnant are much more vulnerable for serious illness, although everyone of every age is at risk for getting at least a mild case. Some are even non-symptomatic and don't even know that they are spreading the disease. We continue to encourage all patients to stay home, use delivery services when and where available, and only have one member of the family go out when necessary (ie: grocery, pharmacy, etc). This not only helps protect you and your family, it helps protect us and our family and the community at large. We can't stay open for essential care if we become sick. Thank you for doing your part as we continue to do ours.
~Dr. Jeff & Aly
Welcome to Battle Ground Chiropractic
Why do we do what we do?
We believe in the Golden Rule and leaving things better than we found them.
This is the driving principal we live our lives by at home, at work and in our community. It's how we have raised our two wonderful teenage children, and it's how we treat our patients and community.
What do we do?
Spinal and extremity CMT (chiropractic manipulative treatment) aka: good old-fashioned chiropractic adjusting; including soft tissue and preparatory procedures such as heat, trigger point, massage, and flexion/distraction stretching.
Home Care Exercise instruction based on the healing needs of the condition, with the patient's schedule and abilities in mind.
Stress/pain relief strategies including analgesic creams, self-massage techniques, nutritional strategies, hot/cold compress therapy, and others Ergonomic advice for home, car, and office
Diet and nutritional counseling
How do we do this?
By providing:
honest assessments of our patient's conditions. We do not use fear tactics or chiropractic philosophy sales pitches to get our patients coming back for excessive amounts of care.
focused treatment plans based on each patient's individual needs and medical necessity for the condition with which they present to our office. This may be one visit or a short trial of 3 to 4 visits for most conditions, or a little longer for more severe injuries and conditions.
the time needed to listen and understand our patient's full health history and current symptoms so that we can thoroughly assess and treat them without being rushed.
science-based recommendations for home-care exercises, stress/pain relief strategies, nutritional counseling, ergonomic advice, and other treatment options.
Referrals to other medical providers when needed. Dr. Jeff considers himself as an integrated provider rather than an alternative care provider. We use the medical model in our assessments and treatments.
Serving the greater Battle Ground Washington area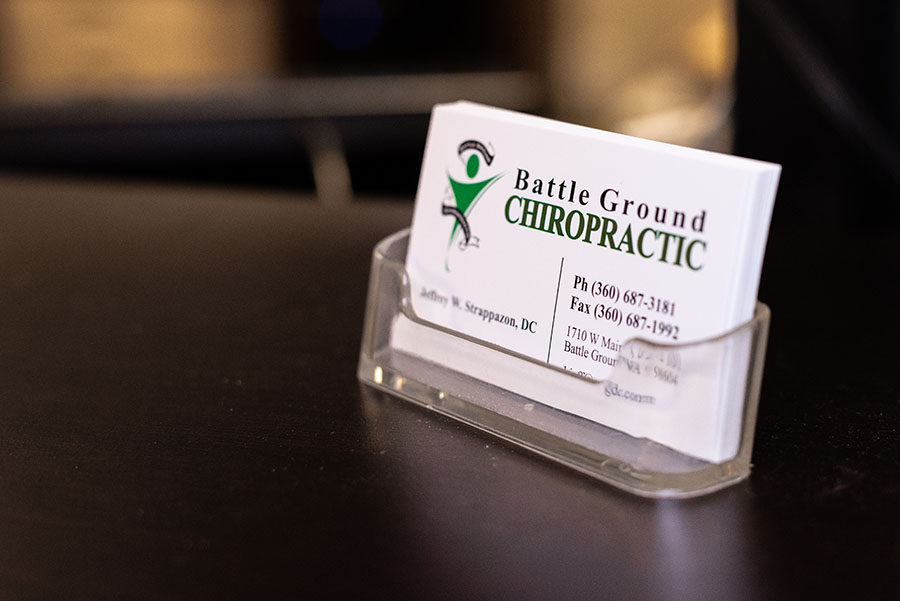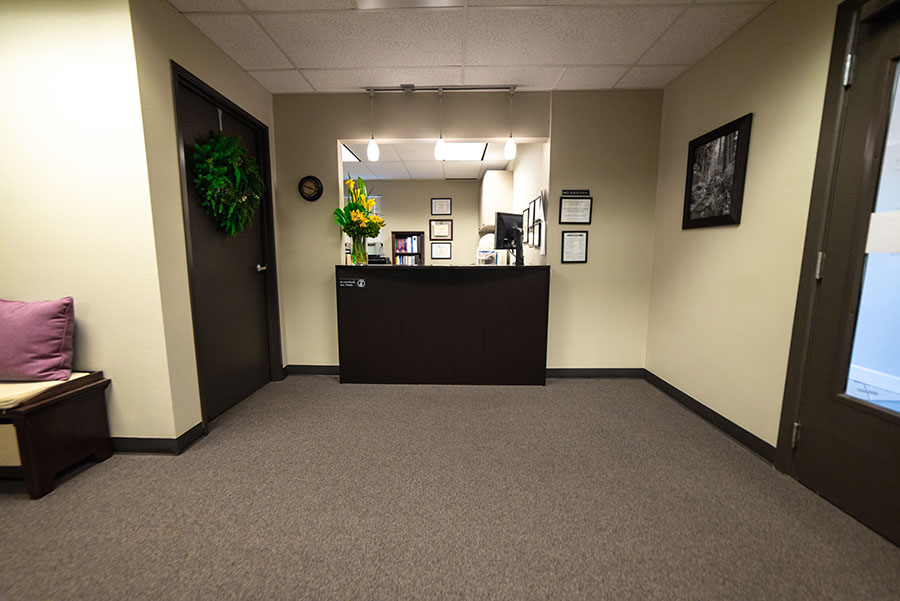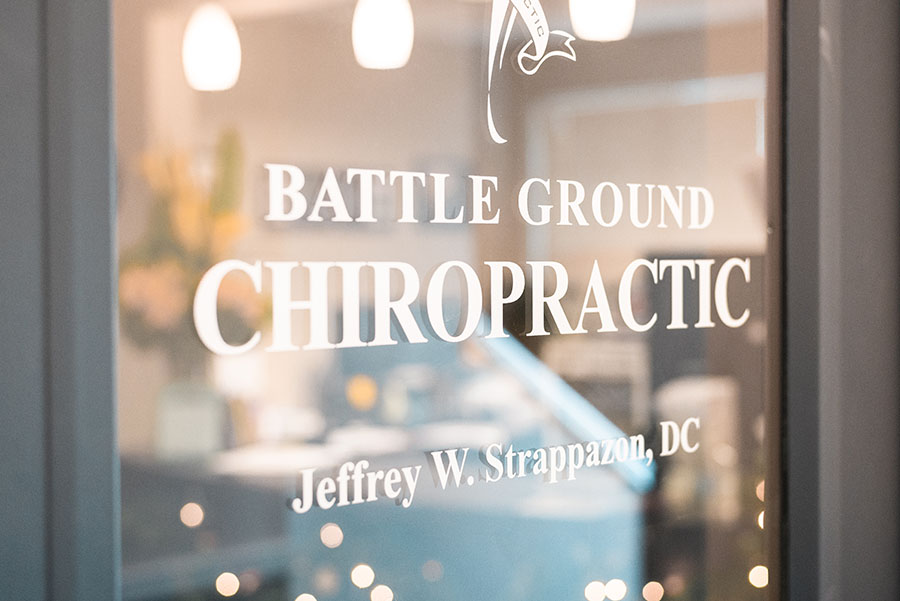 Stay in touch with the chiropractic community
Check out the stretching techniques below that we recommend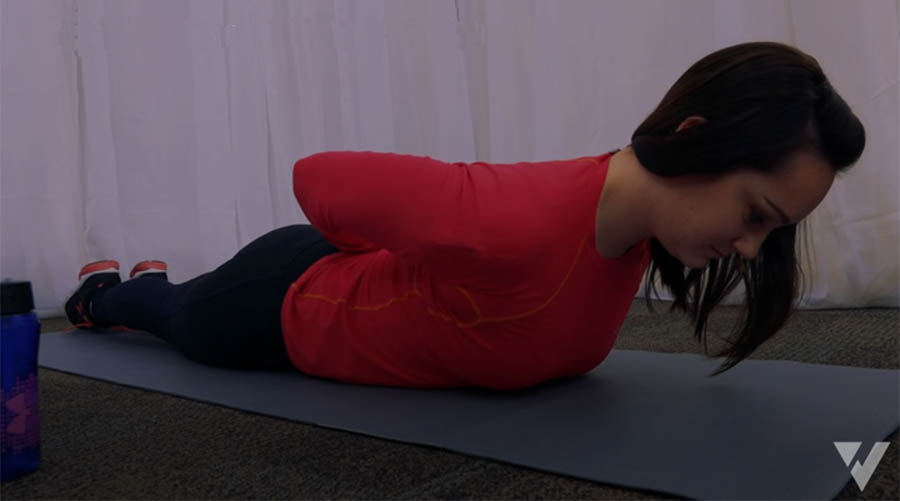 Sciatica exercises for a herniated disc
A herniated disc in the lumbar spine can irritate or compress a nerve root causing pain to radiate into the buttocks and legs. Specific exercises to help alleviate sciatica symptoms from a lumbar herniated disc are performed according to which…